Become a life coach for kids!
Just click on the green play button to hear if WISDOM Coaching is for you!
And listen for the special scholarship offer!
(45-ish minutes)
Click here or the green play button above!
You will learn about…
The process of becoming a WISDOM Coach™
The Adventures in Wisdom Life Coaching Program for Kids™ Curriculum
The support we provide our WISDOM Coaches
The investment

(and how to get a significant scholarship to get started)!
(Scroll down
to follow along during the audio!)
Hello Coaches, counselors, and educators,
Kids are learning their ABCs and 123s…but why aren't they learning the one thing that has the greatest impact on their happiness, confidence, and success in life?
?

Have you ever wondered why some kids have "

a good head on their shoulders

" while others are

easily influenced by peers

?

?

Have you ever wondered why some kids are

focused and goal-oriented

while others seem to

drift through life

?

?

Have you ever wondered why some kids have

powerful self-esteem

while others

never feel they are quite "good enough"

?

?

Have you ever wondered why some

"A-students" struggle

in the real world while some

"C-students" thrive

?

?

Have you ever wondered why some kids

stay connected to their parents

while

others turn away

from them?

?

Have you ever wondered how someone like Oprah Winfrey was able to

rise from poverty

to become one of the most influential women in the world? Or…how an

illegal immigrant from Mexico went from picking weeds on a California farm to become a leading brain surgeon

at John Hopkins Hospital in Maryland?
The answer is simple…
The one thing that has the greatest impact
on children's happiness, confidence, and success in life…
…is their

mindset!
It's how they choose to think about themselves and what is possible for their lives.
Just as children weren't born knowing how to read, write, play piano, or throw a baseball, children weren't born knowing how to:
develop

positive self-esteem

that doesn't rise and fall with the ups and downs of life
overcome mistakes

and failure or manage change
make good decisions

or handle

peer pressure
be self-responsible

, have self-respect, and live with integrity
move through

fear

and

build self-confidence
live life with intention

and achieve their goals
…and they certainly weren't born knowing

how their mind works!
But these are skills that must be taught and here's why…
All kids develop a mindset…
the question is, where is it coming from?
If kids aren't proactively taught how to develop a mindset based on empowerment

, it will evolve on its own as a result of exposure from the media, influence from their peers, and how they decide to interpret their life experiences.
This often leads to stressed out kids –

something none of us want for the kids in our community!
I know something about this because I was definitely a stressed out kid – by the time I hit college, so much of my self-esteem was wrapped up in what I accomplished that I was quite the workaholic – I didn't have any balance in my life.
It wasn't until after college and I discovered the field of personal development that I learned how to separate my achievements from who I was. And I learned how to bring balance and joy into my life. Achievement was still important, but it didn't rule me and it didn't define me.
Each time I learned a new "mindset" skill, I remember thinking to myself…
Why didn't I learn this when I was a kid?
I would have been so much happier and less stressed out.
Well I made a vow that when I became a parent…
my kids would learn these skills.
Over the years I became an expert in personal development, coaching, and mindset work…And when I did become a Mom, I started writing short stories to help my kids learn the skill.
You see…

I knew that no matter how much I loved my kids, or how much time I spent with them, I couldn't give them self-esteem, I couldn't give them self-confidence, and I couldn't give them success in life…
But what I could do is help them develop it in themselves.
I realized that these skills were something that all kids deserved to learn so I created The Adventures in Wisdom Life Coaching Program for Kids™ –

a mentoring curriculum that helps kids learn how to handle the ups and downs of growing up without getting down on themselves; to think for themselves and make good decisions; and to go for their dreams and make them happen.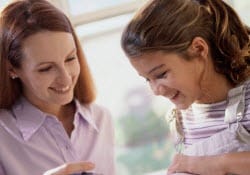 And now you can start using this fun and engaging curriculum in your practice!
When I first started Adventures in Wisdom, we were focused on getting the program into the hands of parents so they could use it with their own kids.
But what we found was that coaches and counselors were coming to us wanting to use the program in their own business – that's why we created the WISDOM Coach

™ Certification Program.

To help coaches, counselors, and educators to expand your business and bring coaching skills to the youth in your community.
So you're in the right place if…
♦

You want to expand your business to working with kids

but don't want to spend hours and hours developing content or lesson plans.

♦

You have a passion for empowering kids and are looking for a

fun and engaging curriculum

that you can

start using immediately

in your practice.

♦

You'd like to

differentiate yourself

in the crowded life coaching market.
This is also for you if you want…
♦

You are looking for ways to bring

additional income

into your business.

♦

You are looking for a

flexible curriculum

that fits into the way you like to work versus trying to force your business to fit into a specific curriculum.

♦

You are looking for new ways to

connect with your clients

and to extend the value you provide to their families.

♦

You'd like training and support

without having to travel!

♦

You are part of the International Coach Federation (ICF) and would love to earn some Continuing Education Credits.
"Thank goodness for Adventures in Wisdom. This program is so thorough and well written – it
was exactly what I needed when I started developing a

curriculum for my after school program.
The skill books also give me a fun and engaging way to work with the kid.
I can't say enough positive things about this program.
I highly recommend it to anyone who works with kids or wants to mentor or coach kids

."
– Peter Gray, WISDOM Coach™ and CEO of Life Coaching After School Program
What makes us different?
Adventures in Wisdom™ is different than any other certification program out there.
This curriculum is not about how to discipline kids…it's about how to empower kids to develop

powerful thinking skills – mindset skills – that will enable them to handle the ups and downs of growing up

so they don't get down on themselves or give up on themselves when things don't go their way.
Just like you empower and support your adult clients…
…you will empower and support kids in learning a powerful way of thinking so that they are confident and prepared to choose the right path in life, to handle anything that comes their way, and to go for their dreams.
With our proven 5-step
WISDOM System for Coaching Kids…
you will learn EXACTLY how to teach kids the thinking skills

for creating happiness, for creating confidence, and creating success in their lives…
All you need to do is share fun short stories and activities with the kids while wrapping your coaching or counseling skills throughout the process.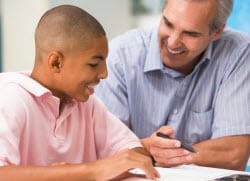 You see, one of the things that makes Adventures in Wisdom™ so unique is that

each skill is taught through a fun short story

by Wyatt the Wise Wizard.
27 stories in all!
Stories are a great way to teach these concepts because children remember stories – they are fun, engaging, and a non-threatening way to help kids learn how to navigate life.
Through the stories, kids see how the skills are used to solve real-life problems that they might face at school, with their friends, or at home.
Let's talk about the skills you will help kids develop!
Our system is called "The WISDOM System for Mentoring Kids™"
It uses skill books from The Adventures in Wisdom Life Coaching Program for Kids™ to systematically step kids through 6 areas of development.
W.I.S.D.O.M. is actually an acronym
for what kids will learn with the curriculum…
Let's look at each step in more detail…
W I S D O M
W

ISDOM

System for Mentoring Kids

W

– Wire Your Brain for Happiness and Success

MindPower is the secret behind why some people live a life of their dreams while others seem to struggle…never quite creating the life they imagined or dreamed of.

Kids learn how their thoughts create their experiences and what they can do to shape their thoughts. Kids learn how both their conscious mind and their subconscious mind work and how belief systems are at the core of shaping how they experience their lives. They learn secrets as to how their mind works and how to build a belief system based on possibility.

The MindPower Segment lays the groundwork for the rest of the Adventures in Wisdom™ segments.

Skill #

Skill Book Title

Story

Skill 1

How Your Mind Shape Your World…and What You Can do to Shape Your Mind

"Who's Flying Your Plane?"

Skill 2

Power of Possibility – Why You Achieve What you Believe

"Power of Possibility"

Skill 3

Building Neural Pathways – How to Create Your Path to Success

"Pathway to Success"

Skill 4

The Secret Radar in Your Brain! How to Use Your RAS to Achieve Your Goals

"Your Radar for Success"

Skill 5

Power Shifting – How to Choose Your Power Even When Things Don't Go Your Way

"Power Goggles"

The secret to creating happiness and reaching your fullest potential

is understanding the power of your mind

and how to use it!"
I started out using Adventures in Wisdom a couple of years ago with my daughter who loved the program.
Sometimes we would read up to 5 stories per day – she just couldn't get enough.
I immediately noticed a positive change in her and I even noticed her teaching other kids the skills she'd learned.
I began to think what a wonderful idea it would be to coach other kids so I got my certification.
It was a very easy process and I found the support along the way to be of great value.
The kids absolutely love this program – it's super fun and engaging. It gets them to really think about the skills they are learning.
For me as a coach, the coaching materials are easy to use and the support that you get is great.
I feel honored to be a part of The Adventures in Wisdom team and super excited to be able to coach kids and to pass on these wonderful skills.
– Michelle Jacobs, Life Coach and WISDOM Coach™ in Australia
Blank line
W

I

SDOM

System for Mentoring Kids

I

– Identify "Who" You Want to Be and What You Want for Your Life

What will kids do when grownups aren't there?

Peer pressure is not only one of the toughest challenges kids face while growing up

but also one of the top reasons why kids get into trouble.

…and in the age of camera phones and the Internet,

the mistakes kids make can haunt them…

for the rest of their lives.

To stand up to peer pressure, kids must decide who they are and what they stand for; choose what they want for themselves before they are in a tough situation; and learn how to say "no" to their peers and "yes" to themselves.

In this segment kids will learn…

√ Four core values of self-leaders (including self-responsibility, integrity, respect, and self-respect)

√ How to make good decisions and decide what they want for themselves in key areas of their lives

√ How to recognize 5 different types of peer pressure

√ Key phrases for saying "No" to their peers

Skill #

Skill Book Title

Story

Skill 6

The Power of Self-responsibility – How to Be "The Boss of Me"

"Victim Victor Finds His Power"

Skill 7

Choosing Integrity – What You do When No One is Looking

"No One Will Know Nelson"

Skill 8

Make Your Mark with Respect – Understanding Your Impact on Others

"Make Your Mark with the Golden Rule"

Skill 9

Making Your Mark with Self-respect – Understanding Your Impact on You!

"My "Mark" on Me"

Skill 10

How to Make Good Decisions – Choosing What you Want for You

"Charlie Chooses Charlie"

Skill 11

Standing Up to Peer Pressure – Say "Yes" to You and "No" to Peer Pressure

"Copy Cat Cathy"

"Every moment of every day

you get to choose

who you want to be….

Choose you!"
Blank line
WI

S

DOM

System for Mentoring Kids

S – See Your Inner Superstar and Shine

How kids feel about themselves and whether or not they believe in themselves will directly impact their happiness and what they create in their lives.

Although you can't give your kids strong self-esteem and self-confidence…

you can teach them to develop it in themselves, from the inside out, so they can feel good about themselves and believe in themselves no matter what comes their way.

With this segment kids learn…

√ How to develop powerful self-esteem and build self-confidence that doesn't rise and fall with the ups and downs of life

√ How to honor their uniqueness and the uniqueness of others

√ The secret behind powerful self-confidence and self-esteem

√ How to self-coach and make every day their master piece

Skill #

Skill Book Title

Story

Skill 12

I Love Me! How to Develop Soaring Self-esteem

"Yucky Me. Yahoo Me!"

Skill 13

I Honor Me! How to Be Yourself and Honor Your Uniqueness

"The Sun, The Wind, and The Rain"

Skill 14

I Believe in Me! How to Develop Unstoppable Self-confidence

"Canville and Cantville – A Tale of Two Towns"

Skill 15

Self-Talk – Mastering the Secret Behind Self-esteem and Self-confidence

"Choosing Your BFF (Best Friend Forever)"

Skill 16

Self-coaching – How to Conquer the Day-to-day Ups and Downs and Create Daily Mastery

"Migration Frustration"

"What you say to yourself is more important

than what anyone else says to you!"
As a teacher and school administrator, I spent 20 years helping children who struggled in school. Some were special needs students and others were regular education students.
They all had one thing in common which kept them from excelling, they had a very limited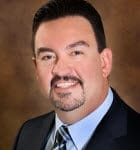 self-concept of themselves and their abilities, and they were not able to separate themselves from failure.
I am amazed at the Adventures in Wisdom Curriculum.
It can be used to prepare children for a bright future regardless of what they desire to be in life, while giving them the skills to deal with everyday problems.
I wish that I would have had this program when I was a teacher.
I strongly believe that it can be used in schools, as well as with families, to help support children overcome their fears, be courageous, and help them be the best they can be.
– Felix Garcia, WISDOM Coach™ and former teacher, administrator and superintendent
Blank line
WIS

D

OM

System for Mentoring Kids

D

– Dream Big, Live with Purpose, and Make it Happen!

Throughout history, humans have made the once "impossible", possible…

From airplane flight, to cell phones, to wireless phones, to open heart surgery

– impossible dreams have become day-to-day conveniences

of the modern world.

But how does this happen?

By dreaming!

Someone thought of an idea…believed in that idea…and took action to make it happen.

In this segment kids will learn…

√ How to create a vision for their lives so they live life with intention versus drifting through life

√ How to use goal setting to turn their vision into action

√ How to use the Law of Attraction tools of Visualization, Affirmations, and Gratitude to "program" their mind for success.

With the knowledge in this segment,

children can create an extraordinary life…

whatever that means to them!

Skill #

Skill Book Title

Story

Skill 17

Creating Your Vision – What Do You Want?

"A Tale of Two Voyages"

Skill 18

Goal Setting – How to Turn Your Vision into Action

"I Wanna Donna"

Skill 19

Introduction to the Law of Attraction

Skill 20

Visualization – How Winning in Your Mind Creates Winning in Your Life

"I Hope Holly Helps Herself"

Skill 21

Affirmations – How to "Program" Your Mind to Reach Your Goals

"It Ain't Happenin' Harry Learns Affirmations"

Skill 22

Gratitude – How an Attitude of Gratitude Prepares You for Your Dreams

"Gotta Have Gary Gets Gratitude"

"Life is not about discovering who you are…

it's about creating who you want to be.

What do you choose?"
"As an educator of youth and a purveyor of life skills, I am always looking for interesting and diverse ways to introduce life's lessons to children.
I am a firm believer in teaching or training through prevention rather than correction.
When I saw the Adventures in Wisdom stories and curriculum, I knew this was something I wanted to pursue and incorporate into my own after school programs and summer camps and here at Horses of the Sun.
There is no better gift that we can give to children than the skills to develop their full human potential.
– Sonja Koch, WISDOM Coach™
Blank line
WISD

OM

System for Mentoring Kids

O

– Overcome Obstacles and Create Courage

M

– Manage the Ups and Downs of Growing Up

Fear…Failure…Mistakes…Change…Conditional Thinking

These are the dragons that keep so many people from their dreams….

Help kids learn how to slay these dragons!

In this segment kids learn:

√ How to move through fear and "go for it".

√ How to put failure "in a box", learn from it, and let it go

√ How to use "The Five "I's" of Managing Mistakes" to replace blame and excuses with responsibility and action

√ How to manage and embrace change so that fear of the unknown doesn't hold them back

√ How to avoid conditional thinking and go for their dreams

Learning to slay the dragons helps kids create magic in their lives!

Skill #

Skill Book Title

Story

Skill 23

Overcoming Mistakes – How to Learn from Mistakes and Let them Go

"The Weight of Mistakes"

Skill 24

Managing Fear – How to Create Courage and Bust Outside Your Comfort Zone

"The Knight and Three Dragons"

Skill 25

Moving Past Failure – How to "Put it in a Box" and Keep on Goin'

"Afraid to Fail Fred"

Skill 26

Managing Change – How to Embrace Change and Thrive

"Changes in Paradise"

Skill 27

Conditional Thinking – How "If…Then" Keeps You From Happiness

"If Then Ben"

Dragons are just creations of your mind!
Finding Adventures in Wisdom™ has been a blessing to my business. I met Renaye as I was launching my business and was looking for Law of Attraction and mindset curriculum for elementary age girls.
What I found in Adventures in Wisdom was the total package – comprehensive cu

rr

iculum, activities, marketing materials and coach certification all rolled into one high quality program.
It has made launching my classes and workshops much easier and faster than doing it (creating curriculum) all on my own.
Plus, the coaching certification provides additional credibility that parents and school administrators love.
I highly recommend becoming an certified WISDOM Coach™ to anyone who wants to empower children or teach Adventures in Wisdom.
It is by far the best program of its kind.
-Candace Avila, WISDOM Coach™
Options for using the Adventures in Wisdom Curriculum with your clients
Three things make Adventures in Wisdom easy to integrate into your practice.
1. First,

the curriculum is structured using a

modular format

which makes it very flexible for you to use with your clients.
For example…
You can step a child through the

complete curriculum

– going from skill book 1 to skill book 27
With your certification you receive a copy of the complete curriculum – all 27 skill books
You can divide the curriculum into

"coaching packages"

that use a subset of skill books to work on a particular area (For example, you could create a "How to Create Soaring Self-esteem" package that uses 5 or 6 skill books).
With your certification you will receive a set of templates for creating 5 different coaching packages!
You can use the curriculum for

"spot coaching"

during your sessions (For example, if a child is dealing with a particular challenge, just pull out the story or stories that can help you work with the child that day).
With your certification you will receive a document that has a list of common challenges that kids face and a recommendation on which skill books to use to "spot coach" around those issues.
2. Second.

..each skill book has a

Mentor's Guide

and a

Children's Guide
√ The

Mentor's Guide

contains background information and coaching tips for you.
√ The

Children's Guide

contains the story, discussion questions, activities, and Wyatt's Wrap Up which summarizes the key points of the lesson.
As a bonus you will also receive

"Wise in Fives"
Wise in Fives are 1-page review sheets for each skill book. These are great for assigning as homework or for using as a review before you start a new session.
3. Third..

.You will receive a copy of both the

MP3 Audio Package

and the

PDF Package

– you can read the stories to the kids or listen to the stories together.
(Stories written at about a 4th grade level.)
Of course we want you to be successful in your business so there are 6 things we recommend and support you with…
1. Create a Nurture Program!

A nurture program enables you to stay in touch with your current and potential clients by periodically providing valuable tips and information to them.

To support you with this, your certification will include a

package of 15 articles

that you can use with your own list in your blog or newsletter.

2. Market "Coaching Packages"

A Coaching Package is a set of skill books grouped together to help kids develop skills in a certain area such as self-esteem, self-confidence, resilience, goal setting, etc.

T

o support you with this, your certification will include a

templates for 5 different Coaching Packages

that you can market to your community!

3. Promote your certification

Adding coaching services for kids will help you expand your business and differentiate you from all of the other life coaches in your area.

To support you with this, you will receive a

WISDOM Coach™ Logo

that you can use on your website and in your marketing materials!In addition you will be

listed on our website

as a certified WISDOM Coach so if someone is looking for a coach in your area, they will find you!

4. Participate in our Affiliate Program

Looking to generate additional revenue? If you refer other coaches or parents to our program and they make a purchase on our website, you will

earn a "thank you" bonus

from us.

As a WISDOM Coach™ you will earn a higher "thank you" percentage than our standard affiliates.

5. Network with other coaches around the world!

Sometimes coaches can feel a bit isolated. Networking with other like-minded professionals can help you take your business to the next level.

As a WISDOM Coach™ you will have access to our very active private Facebook Group for WISDOM Coaches. It's a great place to bounce ideas off of others, to share best practices, and to collaborate with other coaches on projects!

6. Participate in ongoing training and Q&A Sessions

To support you, we provide ongoing training and Q&A sessions in areas of the curriculum, business growth, and other topics relevant to coaching kids. You will also have access to our "Business Success Training Library" which contains recordings of the training modules from previous trainings.

All trainings are virtual (and recorded) so there is no travel required!
"Finally, a bold leader in a coaching specialty the planet needs SO much – life coaching for kids!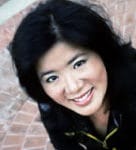 Renaye is the real deal, providing wisdom and teaching for kids and parents that
i
s
road-tested and makes a tangible difference quickly, while having fun.
And because it's so innovative, it changes the game for any coach wanting to over-deliver to their family/children/parent clients.
Thank you Renaye dedicating your life to making it easier for coaches to find parents to help kids.
I highly recommend you every chance I get."
Andrea J. Lee, Founder Wealthy Thought Leader.com and former General Manager of Coachville
How to become a WISDOM Coach™
You have a unique opportunity to make a positive difference with the youth in your community.
Imagine knowing that when your young clients walk out the door each day they will be confident and prepared to make good choices, to go for their dreams, and to handle anything that comes their way.
So if you're ready to expand your business with this fun and flexible curriculum, just fill out the application below and apply for a strategy session.
What's a strategy session?
A strategy session is a phone call with the founder of Adventures in Wisdom, Renaye Thornborrow. The purpose of the call is to discuss the certification program, to answer any questions you might have, and to see if this certification is a good fit for both your business and for ours.
So if you're ready to join our team and transform the way our youth view themselves, their world, and what is possible for their lives, just fill out the strategy session application below and let's get started!
P.S. Once you have completed the application, you will be sent a link to my calendar to schedule our call together.