Watch Jack Canfield Discover Life Coaching for Kids
01:08 Why life coaching for kids
05:09 Why coaching stories work!
08:45 How to teach kids about self-talk
13:05 How coaching kids is different from adults
14:18 The mindset skills kids develop and success stories
22:26 Who becomes a life coach for kids
24:24 How the WISDOM Coach Certification works
25:25 E + R = O How a coaching story complements Event + Response = Outcome
26:35 Marketing and Biz Tools to Help Your Success
28:30 How to make your dreams come true
33:12 Mental wellness – coaching versus counseling
35:12 Jack's request of you!
"…so valuable because kids aren't learning this [mindset skills] in school!"
"I don't say this very often, but I highly recommend what you're doing. It is so valuable, and it's so complete. That's what I love about it and, obviously, really effective."
You Can Help Kids Use the Power of their Thoughts to…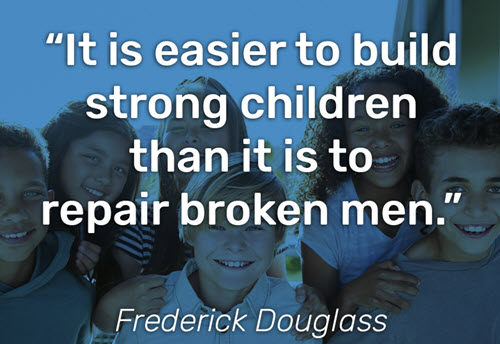 Handle the ups and downs of growing up, without getting down on themselves or giving up on themselves

Create happiness and success regardless of their circumstances

Think for themselves and make good decisions

Go for their dreams and make them happen
"Stories really Velcro the message to the brain…" 
"I feel grateful that you're doing the work you're doing. It's really, really important."
Teach Mindset Skills Using Stories and Activities Kids Love!
Adventures in Wisdom certifies people as life coaches for kids (hundreds of coaches in 30+ countries)

We provide a complete curriculum that uses coaching stories and activities to teach 27 mindset skills to children 6-12 years old.

Our unique, story-based coaching process is the most effective way to make lasting change for kids.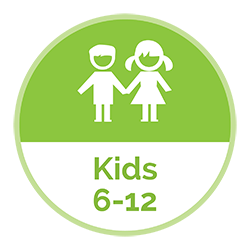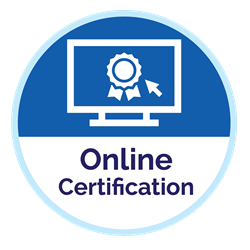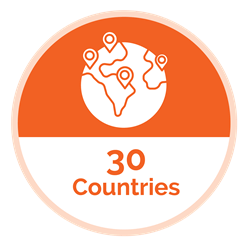 How Life Coaching helps children
10-year-old Michael had a lot of anger and when he fought with his siblings he said, "I don't want to be here." The work he did with WISDOM Coach®, Inna transformed his life and his family dynamic. He is now a well-adjusted and happy high school student. 
When a young girl labeled herself as "shy", WISDOM Coach®, Delia, helped her find her voice, become confident in school and reach out to make friends.
9-year-old Scott was dealing with anxiety and fear from changes in school due to the pandemic. WISDOM Coach®, Tara, helped him work through those challenges and find hope and happiness.
8-year-old Alan was a sensitive child, who was embarrassed by his crying. He worked with WISDOM Coach® Cristina and learned that by shifting his thoughts, he can shift his feelings and feel more in control when he was upset.
A 10-year-old boy's low self-esteem and confidence was crippling him. He worked with WISDOM Coach® Rowan and she helped him rebuild his confidence by practicing stretching outside of his comfort zone and building belief systems that supported his goals. Within just a few short months, Tyler's confidence and self-esteem were rebuilt and he was thriving at school and with friends. 
An 8-year-old girl was struggling so much with fear and anxiety, that she was getting physically ill and avoiding school. WISDOM Coach®, Jean, developed a "Resilience" program for her that helped her recover, and transition from primary to middle school.
A 9-year-old girl was struggling with relationships. By working with WISDOM Coach® Lisa, she learned that every time she is with someone, she leaves a mark – either  "gold heart" or a "grungy mark" based on how she treats them.  After learning about respect and giving "gold hearts", she brought the activity to her whole family.
Getting Started is as Easy as 1-2-3
We're here to guide you!
1. We send you a FREE Coaching Story (we send you skill book 15 from The Adventures in Wisdom Life Coaching Program for Kids Curriculum).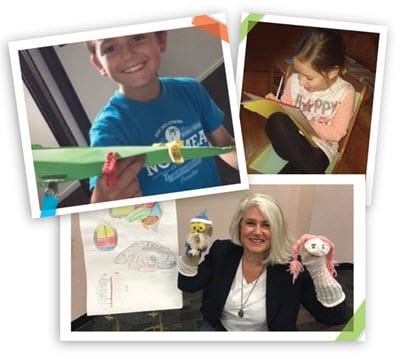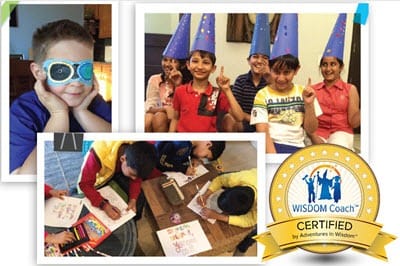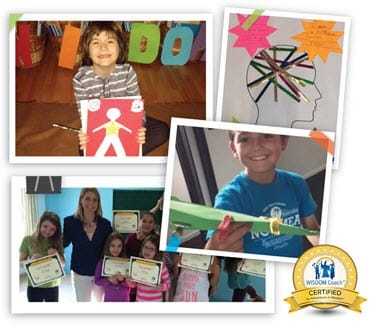 In case you missed it…
Test out a sample coaching story at home. (Comes straight from our curriculum for coaching kids)

By submitting, I agree to the privacy policy and understand I will receive occasional emails from Adventures in Wisdom and can opt out at any time.
Watch WISDOM Coaches Answer Why They Chose Adventures in Wisdom®
Question: Why did you choose Adventures in Wisdom when becoming a life coach for kids?
I don't have to reinvent the wheel. It's all there…"
Inna shares how the Adventures in Wisdom® curriculum and certification give her the resources and confidence to be a successful life coach for kids, to teach mindset skills in a way that she is aligned with, and to fulfil her purpose in the world. (1:07)
"I was astounded! It's the Whole Package"
Jean is a certified life coach, mother and grandmother prior to becoming a WISDOM Coach®. She shares why she chose Adventures in Wisdom®. (1:05)
"Curriculum, resources, and business support help me succeed"
 Delia was looking for a way to bring personal development and mindset skills to her daughters as they navigated their tween and teen years and it launched a new career! Delia is now a Senior WISDOM Coach, coaching children both in person and online. (2:46)
"It's all mapped out for me"
The Business Accelerator Curriculum has been a lifesaver and saves me time so that I can focus on coaching kids….It's all right there for me. 
If you haven't done so already, be sure to request a Free Coaching Story. You will receive a Skill Book that teaches about self-confidence using the story, "Be Your BFF". This comes directly from the Adventures in Wisdom curriculum, so you can see the complete package for this skill.