Do you work with kids or want to work with kids?
If you are a coach, counselor, or professional who works with kids and are looking for a fun and engaging curriculum to use with kids, then become a certified WISDOM Coach™ and use our story-based curriculum in your practice!
Just complete the form below for immediate access to a short overview about the program (we will also send you a free story and a link to the recording)!
And now you can get Continuing Education Credits from the International Coach Federation (ICF)!
| | |
| --- | --- |
| | |
| Coaches on 6 continents and 20+ countries are using Adventures in Wisdom stories to coach kids! | |
This is for you if

You have a passion for empowering kids and are looking for a fun and engaging curriculum that you can start using immediately in your practice.

You want to expand your business to work with kids but don't want to spend hours and hours developing content or lesson plans.

You'd like to differentiate yourself in the crowded life coaching market.

You want to bring additional income into your business.

You are looking for a flexible curriculum that fits into the way you like to work versus trying to force your business to fit into a specific curriculum.
"Thank goodness for Adventures in Wisdom.
This program is so thorough and well written – it was exactly what I needed when I started developing a curriculum for my after school program.
Because of The Adventures in Wisdom Life Coaching Program for Kids, I was able to focus on getting my nonprofit up and running instead of having to spend a year or more developing a curriculum.
The skill books also give me a fun and engaging way to work with the kid.I can't say enough positive things about this program.
I think the certification they have put together is fantastic and I highly recommend it to anyone who wants to mentor or coaching kids."
– Peter Gray, founder and CEO of LifeCoaching4Kids
What you will learn

The 27 powerful personal development skills you will help kids develop with the WISDOM System for Mentoring Kids™

How to use stories to coach kids and the three thing that make this curriculum so unique

Flexible options for using the Adventures in Wisdom Life Coaching Program for Kids™ into your work!

Ongoing marketing and training support that will help you grow your business.

How you can become a certified WISDOM Coach™
Finding Adventures in Wisdom™ has been a blessing to my business. I met Renaye as I was launching my business and was looking for Law of Attraction and mindset curriculum for elementary age girls.
What I found in Adventures in Wisdom was the total package – comprehensive curriculum, activities, marketing materials and coach certification
all rolled into one high quality program.
It has made launching my classes and workshops much easier and faster than doing it (creating curriculum) all on my own. Plus, the coaching certification provides additional credibility that parents and school administrators love.
I highly recommend becoming an certified WISDOM Coach™ to anyone who wants to empower children or teach Adventures in Wisdom.
It is by far the best program of its kind.
– Candace Avila,WISDOM Coach and founder of Smart Cookies for Girls
As an educator of youth and a purveyor of life skills, I am always looking for interesting and diverse ways to introduce life's lessons to children.
When I came across the WISDOM Coach program, I researched it, and was really drawn in by the complexity of the system, without being complicated for either
coach or student. I am a firm believer in teaching or training through prevention rather than correction.
When I saw the Adventures in Wisdom curriculum, I knew this was something I wanted to pursue and incorporate into my own programs here at Horses of the Sun.
There is no better gift that we can give to children than the skills to develop their full human potential. Why wait until life's problems overtake us, and we have to correct them by going to adult courses that teach the same concepts as those taught through these children's stories?
Thanks Renaye, for developing Adventures in Wisdom and allowing us to use your work in conjunction with our own!
– Sonja Koch, Horses of the Sun, Ontario, Canada
"Renaye's commitment and passion for empowering kids is helping kids across the world develop soaring self-esteem and go for their dreams!
She is a true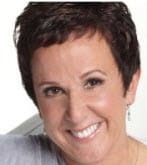 leader in creating positive change in the world."
– Marcia Wieder, Founder/CEO Dream University