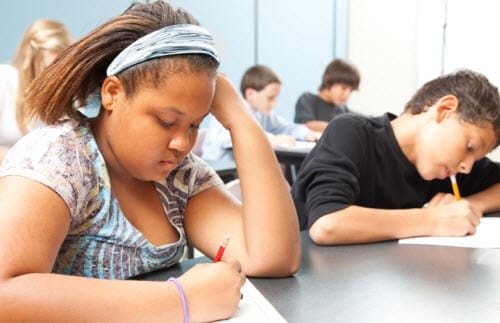 Zarah's*  parents noticed that their six-year-old daughter seemed to lack confidence. She would often give up on things and get distressed easily. She also struggled with stress before exams, which caused a lot of anxiety.  
They wanted her to have the courage to try new things and to persist after failing something—skills they knew would help their daughter succeed in school and in life. Wanting to help their daughter, they took Zarah to see Certified WISDOM Coach® Rakiya Bello Aliyu for help.
Zarah learns skills to increase her confidence—and more! 
Coach Rakiya knew that the Confidence Program would be just the right coaching solution for Zarah. The package uses a series of coaching stories and activities from The Adventures in Wisdom Life Coaching Program for Kids™ Curriculum.
Coach Rakiya shared, "Understanding the brain science behind self-confidence was transformational for Zarah.  After just a few coaching sessions, I started seeing a big shift in Zarah.  I noticed a 'can do' attitude and an eagerness to try things. She was fascinated by neural pathways and positive self-talk and she could immediately see how these skills would help her be more confident and happier."  
Before coaching, Zarah had to be told to study and often left things to the last minute.  
After coaching, Zarah shared with Coach Rakiya that she was much calmer before taking exams, and that she had started to "practice, practice, practice" before tests so that she could do her best. She was even doing her homework on her own without being reminded!
Happy daughter, happy family
Zarah's parents also noticed remarkable changes in their daughter—and in their family!
"After working with Coach Rakiya, Zarah is happier, and the family is happier…. She can talk herself through believing she can do anything, is more confident, and has an 'I CAN attitude.' She is normally stressed before exam time, but this time there was no stress and we did not have to force her to study. I am very satisfied and hope Coach Rakiya keeps up the good work!"
Coach Rakiya shared her experience coaching Zarah,
"After the first session, Zarah was hooked on an "I can do it" mindset…. She loved learning about the two parts of the mind and enjoyed role playing the slaying dragons session.  She was so ready to learn more and easily grasped the concepts.  She loves her mirror, which she says she uses all the time, looking at it and talking back to herself with positive affirmations.  She says she feels more confident and powerful.
Zarah caught onto the concepts very quickly.  It made me realize, even more, the power of using coaching stories to teach these powerful skills. 
I really enjoyed working with her and it was clear the star in her was just waiting to shine through.  I'm so grateful to have helped!  
Congratulations to Coach Rakiya and Zarah on their success!
*Name changed for anonymity
---
Do you want to see one of the stories that WISDOM Coach™ Rakiya used to help Zarah?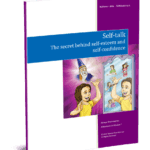 If you are interested in possibly becoming a life coach for kids,

Click here to a copy of the story, "Choosing Your BFF"
to test out at home and to learn more about WISDOM Coaching

If you are a parent,
Click here to a copy of the story, "Choosing Your BFF"
to test out at home 
---
About WISDOM Coach® Rakiya Bello Aliyu
https://innertreasurekidscoaching.com/
Rakiya is the founder/CEO of Inner Treasure Kids Life Coaching Ltd. whose mission is to empower children, 6-18, to live a life of purpose, passion and power. She hopes to take all kids through mindset training, using stories and creativity, so they confidently live in this fast-paced world, feeling valued and courageous. Her aim is for kids to become aware of the treasure within and to support their caregivers in creating an environment in which they can thrive and live with purpose. Inner treasure takes a holistic approach, with programs nurturing the mind, body and soul. She has over 16 years work experience in the corporate world and is a certified wisdom, self-esteem and relationship coach for kids.
*** The end ***
Adventure well, my friend!
Copyright (C) 2011-2019 Adventures in Wisdom, Inc. All Rights Reserved.