Use a proven story-based
curriculum
Help kids develop 27 powerful mindset skills with this fun, easy-to-use curriculum. Spend time coaching – not developing lesson plans!
Join our Global WISDOM Coaching Community
Get inspiration and support when you join our community of coaches who are committed to changing our world one story at a time.
Grow your business
coaching kids
Your success means a new reality for kids! Our Business Accelerator Curriculum can help you get your first 10 clients and grow your business.
Watch Overview
"How to Create a Business You Love
as a Life Coach for Kids!
What you'll learn…
6 reasons why story-based coaching is the #1 most effective way to life coach kids

27 mindset skills you help kids develop and the STORY Coaching process

How our turn-key system can help you get started in as little as 2 weeks

What you get, the investment, and how to qualifty for a special saving
What do you get when you become
a Certified WISDOM Coach®?
The complete Adventures in Wisdom Life Coaching Program for Kids Curriculum with 27 mindset skills for happiness, confidence, self-esteem and more
Five Coaching Package Templates you can use to create workshops and coaching programs
Coaching tools such as sample agreements and intake forms, for both children and parents
Listing on our website with a link to your website or Facebook
Membership in our private WISDOM Coach

®

Facebook Group – interact with coaches from around the world
The WISDOM Coach

®

Logo to let people know you are certified
A package of articles you can use in your marketing – eZine/Blog/Newsletter
Attend Q&A sessions for WISDOM Coaches

®
Receive our exclusive
 Business Accelerator Curriculum and Action Plans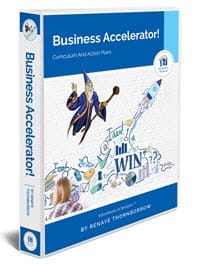 To help you get those first 10 clients and
create a business you love life coaching kids!
Join our WISDOM Coach® Family today!
In case you missed it…
Test out a Coaching Story at home (comes straight from our curriculum for coaching kids!)
By submitting, I agree to the privacy policy and understand I will receive occasional emails from Adventures in Wisdom and can opt out at any time.
Jack Canfield Endorses WISDOM Coaching
You can feel confident with Adventures in Wisdom!
Since 2013, we've certified hundreds of coaches in over 30 countries.  And we've been endorsed by one of the leaders in personal development – Jack Canfield, America's #1 Success Coach, NY Times bestselling author, and Expert from "The Secret".
Apply Today to Use Stories to Life Coach Kids!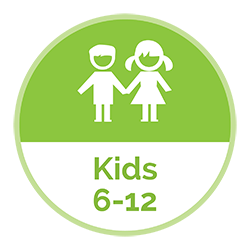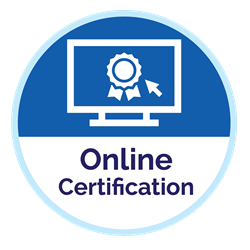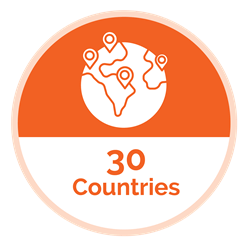 WISDOM Coaches Answer Questions You Might Have About Coaching Kids
We Get it! Before you become a life coach for kids, you want to know what it's like to be a WISDOM Coach® with Adventures in Wisdom®, and feel confident that you can succeed!
Hear from coaches in their own words about their journey as a Certified WISDOM Coach.
Why did you want to become a life coach for kids?
Educator, child care giver, and mom, Tara, was determined to bring growth mindset, social-emotional development and personal development skills to kids (including her own son), so she actively searched for a way to deliver.
In this video, Tara shares her "why" and why she chose Adventures in Wisdom. (2:06)
Mother of two daughters, Delia, wanted to find a way to teach them mindset skills to help them navigate the upcoming middle school and high school years.
She wanted them to know how to keep building self-esteem and confidence, manage setbacks and make good decisions, without nagging or lecturing them. (2:26)
Mom of four, Inna's own personal development journey and mental health background inspired her to answer the question, "How do I teach this to kids?"
She discovered Adventures in Wisdom and has been coaching children since 2016. (3:35)
Life Coach, Mother, and Grandmother, Jean, could see the gap in children's knowledge and wanted to bring mindset skills to kids.
She became a Certified WISDOM Coach and has been coaching children ever since! (1:54)
How does Adventures in Wisdom® help you succeed as a life coach for kids?
Tara summarizes how Adventures in Wisdom supports new coaches who are getting started with life coaching kids.
(:58)
Delia summarizes why the Adventures in Wisdom curriculum, certification, training, business support community help her succeed as a life coach for kids (3:02)
Inna suggests, "don't reinvent the wheel."
How she uses the resources and WISDOM Coach community support to help her with her coaching business. (1:49)
Jean discusses how Adventures in Wisdom is "the whole package" (1:05)
Why did you choose to be certified with Adventures in Wisdom®?
Delia shares how the "rich" curriculum, resources and certification set her up for success as a life coach for kids. (2:46)
Inna explains how the complete curriculum and certification gives her confidence to succeed as a life coach for kids. (1:06)
 What is the WISDOM Coach® community like?
Delia discusses giving and receiving in the WISDOM Coach Family Facebook group. (1:38)
"Brilliant!" Jean discusses the open and supportive Facebook community where WISDOM coaches feel connected, safe and supported. (:49)
Do you want to help children too?
Apply to talk with a Success Coach and start
using stories to life coach kids!