Sign up for a free coaching story…
WISDOM Coaches in over 30 countries
are using stories to coach kids!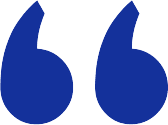 Cases and Testimonials
See real-life case studies and to hear what parents, WISDOM Coaches, and Industry leaders are saying about Adventures in Wisdom.


Your success is our success.
You won't be on your own! Learn about the support you receive as a WISDOM Coach™


Earn ICF CCEs
You can earn a Coach Continuing Education Credit from ICF by attending our 1-hour training.