Sign up for a free coaching story…
WISDOM Coaches in over 30 countries
are using stories to coach kids!

How to Get Started!
It's as simple as 1-2-3…
Step 1:  Check out a sample coaching story! 
Step 2:  Submit your application and listen to the overview. You will learn:
The powerful mindset skills you'll help kids develop (using coaching stories and fun activities)
The support you'll receive as a certified coach (you're not on your own!)
The Business Accelerator Curriculum (learn how to get your first 10 clients and build a sustainable business)
The investment and how you can earn a partial scholarship to apply towards enrollment!
Step 3:  Schedule your Coaching Kids Strategy Session call!
This is a fun get-to-know you, no-pressure call to answer any questions. Calls are held FREE via Skype or free VOIP calling (we talk with people around the world)!
We would love for you to join our WISDOM Coach Family.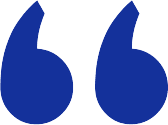 Cases and Testimonials
See real-life case studies and to hear what parents, WISDOM Coaches, and Industry leaders are saying about Adventures in Wisdom.


Your success is our success.
You won't be on your own! Learn about the support you receive as a WISDOM Coach™


Earn an ICF CCE
You can earn a Coach Continuing Education Credit from ICF by attending our 1-hour training about life coaching kids!