See Interviews with Renaye Thornborrow below.
Renaye would love to serve your audience too!
Go to the Interview Renaye page to learn more, find bios, hot topics, interview questions, images and more.
Visionaries in Coaching

Interview Series
Conducted by Peter Reding
CEO of Coach for Life
Master Certified Coach
Pioneer of the Life Coaching Industry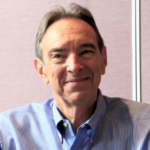 Why Life Coaching for Kids
Coaching Kids is Different!
Real Life Results with Children
Quotes from Peter Reding
Video 1
"As a visionary in coaching I know you see a world where it doesn't have to be the way it is now."
Video 2
"…imagine the world where the conditioning we talk about in adult life coaching is actually a positive conditioning,…children can negotiate who they are, what they want."
Video 3
"You are doing life changing work [for children] – If I can [shift my thinking] when I'm 10-years-old around my sleep, I can do it when I'm 18-years-old and getting ready for exams or when I'm 25-years-old when I'm in my first major position…I can choose thoughts that are more beneficial…that help me change my attitude…It's just brilliant. Wow! Wow, wow, wow!"  
Video 4
"What I love about this is that it's deep transformational work….You're teaching [children] how to learn, how to think, how to resolve issues that are going on in their lives for themselves." 
"You're doing a lot of right for the world…I thank you for your energy, your passion, and your offering to the world….I highly recommend that those of you who have any inclination of working with kids to please call Renaye….she is passionate and there to support you."
Contact Renaye for an Interview by submitting the form below.