Ten-year-old Mike* was having trouble controlling his emotions — especially anger and rage. Teachers also reported that Mike seemed depressed at school and was distancing himself from other children.  
He often fought with his brothers, leaving his mom feeling upset with her son and feeling helpless as a parent. Mike's parents were stressed, and the family was on edge.
Wanting to help her son, Mike's Mom reached out to Certified WISDOM Coach® Inna Neal.
Read about his incredible transformation and then see Inna's video update years later (in the blue box below the article).
A New Boy Emerges with the Help of Life Coaching for Kids
During the first session, Coach Inna asked Mike's Mom to join them.
The result was a big "a-ha" moment for both of them as they learned how the human mind works through the skill book, "How Your Mind Shapes Your World and What You Can Do to Shape Your Mind" (from the The Adventures in Wisdom Life Coaching Program for Kids™ Curriculum).  
Mike continued to work privately with Coach Inna, learning about the power of positive self-talk for kids and the importance of self-respect. He then joined a series of group workshops that Inna provided through her coaching business.  
Inna shared, "After just a few weeks of working together, Mike was almost a whole new person. He was happier, more confident, and expressed positive thoughts about himself."
"How I talk to myself and think about myself is up to me."
Mike shared his big breakthrough:
"I discovered that I am in control of my feelings ─ not anyone else. This makes me feel in control of myself. How I talk to myself and think about myself is up to me. If I think bad things about myself, I feel bad about myself. If I think nice things about myself, I can shift my anger and feel happier."
Mike's mom also shared her perspective about the changes in her son and in their family:
"Mike is happier in himself and getting along better with his brothers. He also seems to be making new friends at school.
When big feelings arise, Mike is able to use the skills he has learned to stop them from escalating out of control.
The children are fighting less and have been working together on projects. I feel calmer and am spending more quality time with them.
Coach Inna has always been friendly, helpful, and respectful to our family. She is very approachable and willing to discuss what is happening in the workshops. I have never felt judged by Inna. I am so grateful because we are seeing big changes in Mike and in the rest of the family."
Over the past few months, Mike has completed workshops that cover 75% of the Adventures in Wisdom™ Curriculum:  MindPower, InnerPower and MePower, and Slaying Dragons!
WISDOM Coach™ Inna reflected on her experience working with Mike:
"When I first met Mike, he seemed sad and was a bit apprehensive about me. However, the moment I began to share that first skill ─ how our mind shapes our world ─ he was hooked. It was amazing!  
Since then I've watched Mike grow into a confident, loving, and very expressive young man. He has also discovered that he loves drama and acting. He shares so much in our workshops and regularly thanks me for teaching him these skills.
I am very grateful to have been part of his journey and personal growth. I am in awe of him!"
*Name changed for anonymity.
Update Video Years Later: Mike is Thriving in High School and More… 
Years Later, Inna Updates us on Mike:
---
Do you want to see one of the stories that WISDOM Coach™ Inna used to help Mike?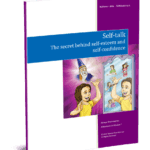 If you are interested in possibly becoming a life coach for kids,

Click here to a copy of the story, "Choosing Your BFF"
to test out at home and to learn more about WISDOM Coaching

If you are a parent,
Click here to a copy of the story, "Choosing Your BFF"
to test out at home 
---
*** The end ***
Adventure well, my friend!
Copyright (C) 2011-2023 Adventures in Wisdom, Inc. All Rights Reserved.