Meet WISDOM Coaches who are bringing Mindset Training and Life Coaching to their Sports Coaching…
Next to parents and teachers, sports coaches have some of the biggest influence on children's lives because they not only teach athletic skills, but also they teach life skills as well.
Every sports coach has seen that attitude and ability are NOT the same thing, and that a great attitude can often trump ability when it comes to performance. It's not uncommon to see kids with a lot of raw talent not achieve their goals, and kids with little raw talent – but a lot of drive – become superstars.
Sports coaches who are certified in life coaching for kids are specially trained to teach mindset skills for confidence, resilience, respect, and success, so that kids can thrive in all areas of life.
"Just like a basketball coach helps children develop the skills, confidence and ability to thrive on the basketball court, a life coach for kids helps children develop the skills confidence and ability to thrive in life."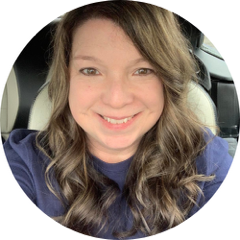 Cindy Dugger
Volleyball Coach and WISDOM Coach
Memphis, Tennessee – USA 
I have coached volleyball for 7 years for middle school and high school teams in the Memphis, Tennessee area. I am currently a coach at a local, competitive volleyball club.
I became a life coach for kids because children and teens, now more than ever, need help with mindset. They need adults to encourage them, support them, and teach them to train their minds.
I use mindset skills training with my team. This helps each player to visualize great plays, focus on making great plays, and on being able to handle mistakes and disappointments. This is crucial in competition. They also learn to be supportive of each other. This is crucial in teamwork.
Example:  We spent the first half of a practice on mindset. I had the players pair up with a partner, and I gave them a piece of paper with about 20 negative things that athletes, especially volleyball players, say to themselves. I set a timer and had them work as quickly as they could to rephrase each statement into a positive statement that was affirming or visualized success.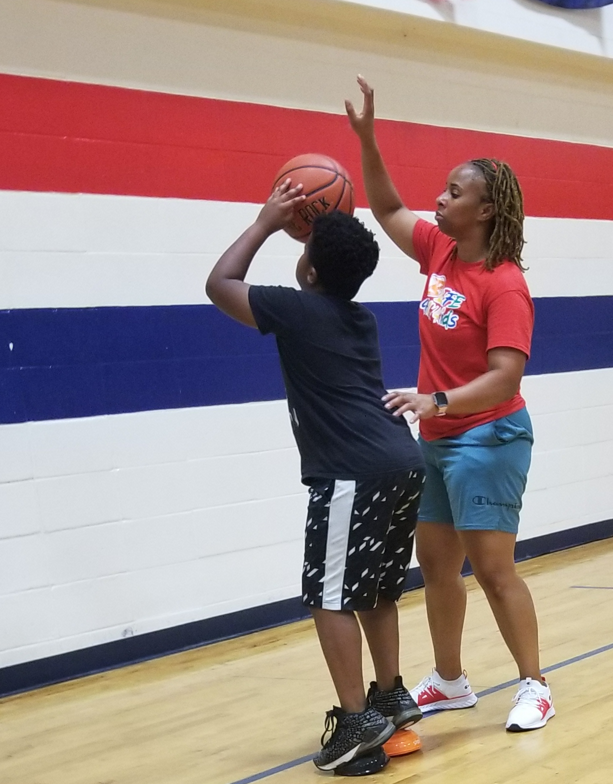 Deanna Thompson
Basketball Trainer and WISDOM Coach
South Carolina – USA 
I became a Life Coach for Kids to empower the minds of children and allow them to learn the skills and tools needed to be resilient in life.
Being a Life Coach allows me to have the right conversation with athletes who lack confidence.
The stories give me the ability to relate life to the sport and situation at hand when I see the athletes getting discouraged.  I use the analogy of the autopilot and pilot alot when I see my athletes getting down on themselves and its helpful to use visualization as well.
WISDOM Coaching has been a blessing to my method of mentoring and coaching
When used with a Play-Base method WISDOM Coaching is very powerful. I've used games such as Tic Tac Toe and Connect Four to relate to life strategies for kids who like games instead of sports.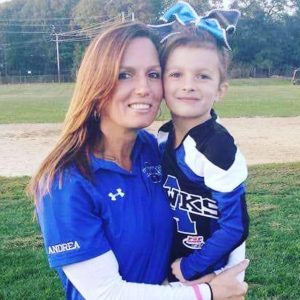 Andrea DelPozzo
Youth Cheerleading Coach and WISDOM Coach
Attleboro, Massachusetts – USA
I Coach Youth Cheerleading for the Attleboro White Hawks, Attleboro, Massachusetts.  This is my 14th Season.
I became a life coach for kids because working with kids for as long as I have, I saw a need for teaching children better mindset skills and I wanted to gain more knowledge on how I can better support kids in this area.  As a Coach, I truly care about kids' happiness and success, and not only teaching cheer skills but also life skills.  The key to success in life (in my opinion) is having confidence and self-belief.  Life coaching for kids is about mindset development.  Kids learn how to use the power of their thoughts and the power of their mind to create happiness, confidence, self-esteem, resilience, self-leadership, and achievement.
Being a Life Coach for kids has helped me be a better cheerleading coach because I have more knowledge and skills to share with my athletes that will not only have a positive impact on them as individuals, but also for the team as a whole.  I incorporate team-building exercises weekly and it teaches kids to shift their mindset and focus on the positive aspects of one another.  I have a phone bin so they are completely unplugged and engaged with communicating with one another.
Lastly, I think it's important as a Coach to understand that we have the ability to have a major impact on an athlete's life – whether positive or negative. And I don't ever take that for granted.
I feel so blessed and I try my hardest to get to know the athletes on an individual basis, and then Coach them accordingly in a positive way.  My hope is that the life skills they learn with me will not only help them on the cheer mats, but also in life.
Be a Coach
If you feel a calling to help kids, learn more about becoming a certified WISDOM Coach by watching the overview.
 Our proven STORY Coaching process, stories and activities guide you step-by-step with teaching mindset skills to kids.