Life Coaching for Children Is For You If…
1. You are passionate about helping kids!
Our life coaching for children certification program can help you help kids!
WISDOM Coaches® are passionate about empowering kids.  WISDOM Coaches come from a variety of backgrounds:
life coaching,
education, tutoring,
counseling,
personal development, non-profit,
parenting, mentoring, volunteering,
nursing, training, tutoring, and more!
And they all love to work with kids (or want to work with kids)!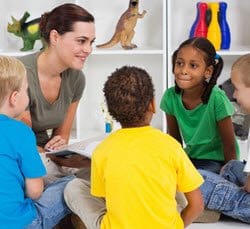 2. You want a fun and engaging system to use with kids…
What can be more fun than stories and hands-on activities?
With the WISDOM System for Coaching Kids™ you'll have access to 27 skill books (and 28 stories) that help children develop mindset skills around:
developing strong self-confidence and positive self-esteem
building resilience
developing integrity, responsibility and self-leadership
setting goals and using the Law of Attraction
making good decisions and managing peer pressure
overcoming fear, change, and disappointments
and more!
Click the video to hear about one of our favorite stories to use with kids (you can sign up for this free story at the bottom of this page!).
3. You want support and "community"
As a certified WISDOM Coach®, you're not on your own! 
With our life coaching for children certification program you will receive the following support:
Connect with WISDOM Coaches from around the world in our private Facebook Group – get feedback, learn best practices, pick up business tips, and meet new friends.
Accelerate your business with coaching tools such as intake forms, sample agreements, slides, sample parent communications, take-home sheets and more.
Jump start your marketing with coaching package templates, articles for your ezine/newsletter, co-branded collateral, and more!
Establish credibility with the Certified WISDOM Coach® logo and listing on our website!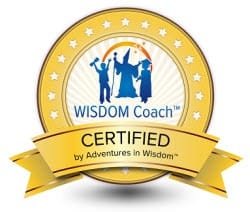 4. You are looking for help on the "business side"
Our philosophy is that your success is our success!
As a certified WISDOM Coach®, you will have access to the Business Accelerator Curriculum and Action Plans
This powerful step-by-step curriculum is designed to help you get your first 10 clients and build a sustainable business. 
Learn how to:
Develop confidence in yourself when you're first getting started
Say what you do and market your services to generate a steady stream of clients
Stand in your value and a framework for pricing your services
Create a reliable sales process and learn a proven model for having enrollment conversations that work (without feeling sales-y)
Coach kids using the STORY Model
and so much more!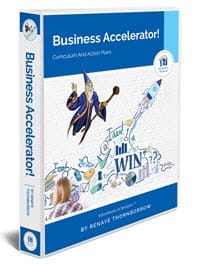 5. You are looking for a proven life coaching for children certification program…
Coaches on 6 continents and 30+ countries are using Adventures in Wisdom to bring life coaching and mindset skills training to children around the world!
Our coaches come from many different backgrounds and cultures, and they all share a passion for helping kids. You can read about success stories under the "Be a Coach" tab.
Renaye is an active member of ICF and our company is an active member of ACTO (the Association of Coach Training Organizations).  The purpose of ACTO is to bring high quality coach training to coaches. Renaye was an ACTO Board Member from 2015-2017.
We also offer a 1-hour program (highlighting examples of life coaching for children) that enables you to earn a Coach Continuing Education credit through ICF.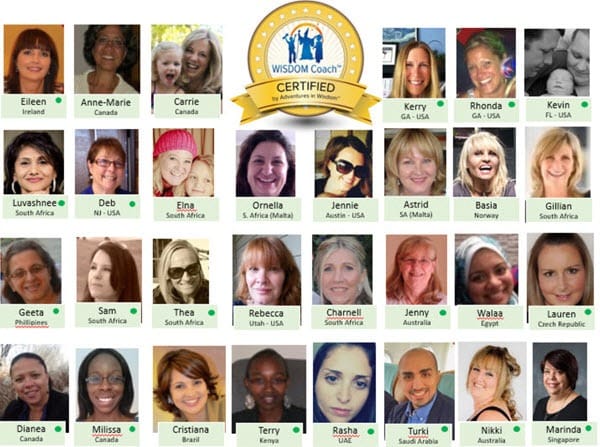 6. You are looking for a flexible, easy-to-use program that lets you bring your style and expertise to kids…
Our WISDOM Coaches have a wide variety of backgrounds and specialties which they bring to their work with kids.
If you have your own body of work; are experienced in other modalities such as NLP or EFT; or you want to focus on a certain segment of children (children with ADHD, children in transition, children with academic challenges, etc.); our certification program gives you flexibility to do that!
You can also bring your other passions to coaching children – sport, art, dance, music, breathwork, yoga, etc. 
Some coaches use our curriculum in 100% of their work, while others use it as a valuable tool complementing other things they do. 
Click the video to learn how you can use this coaching specialty in your work.
How to Get Started Coaching Kids!
It's as simple as 1-2-3…
Step 1:  Check out a sample coaching story (see below)! 
Step 2:  Listen to the overview and submit your application. You will learn:
The powerful mindset skills you'll help kids develop (using coaching stories and fun activities)
The support you'll receive as a certified coach (you're not on your own!)
The Business Accelerator Curriculum (learn how to get your first 10 clients and build a sustainable business)
The investment and how you can earn a partial scholarship to apply towards enrollment!
Step 3:  Schedule your Coaching Kids Strategy Session call!
This is a fun get-to-know you, no-pressure call to answer any questions. Calls are held FREE via Skype or free VOIP calling (we talk with people around the world)!