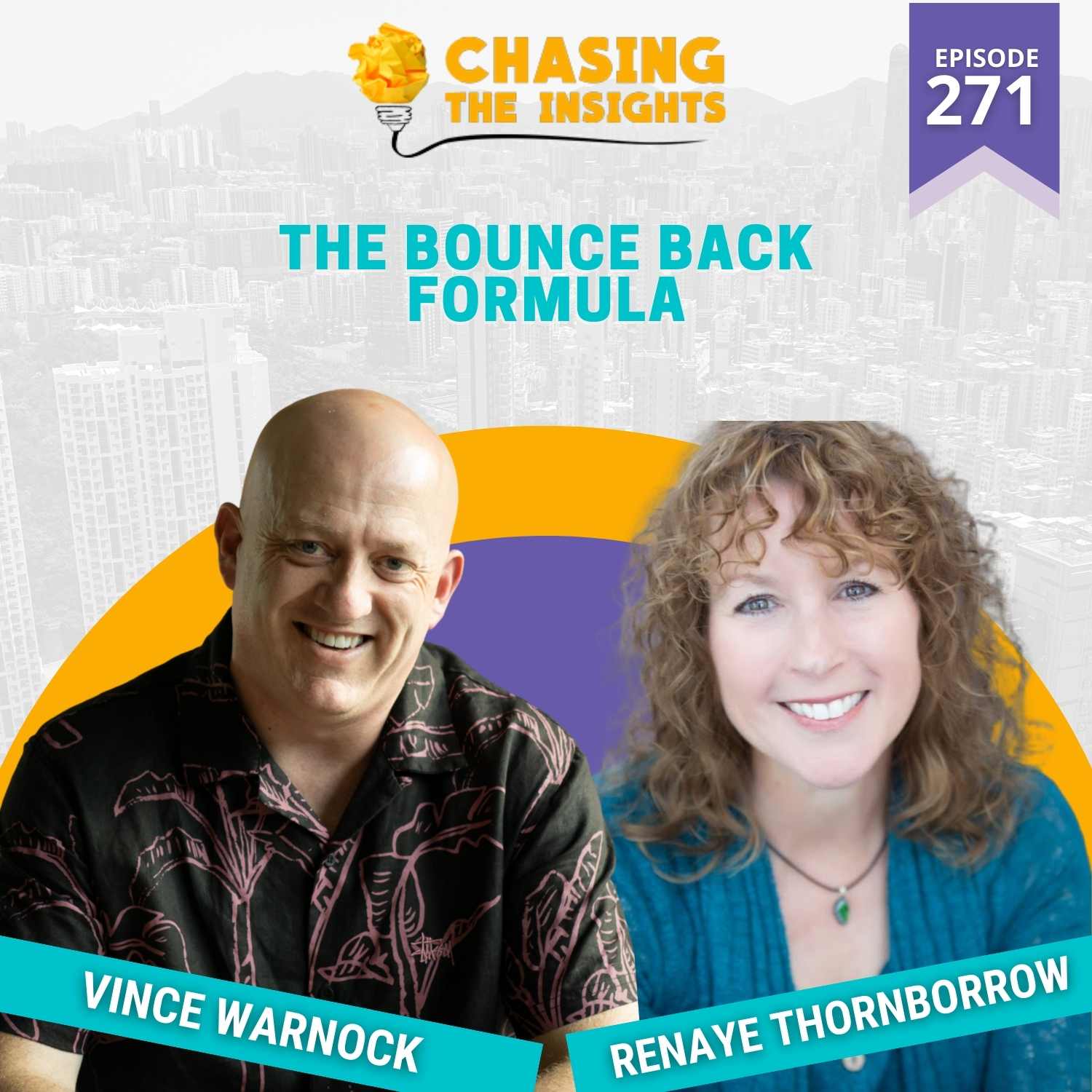 Vince Warnock's "Chasing the Insights" is a top-ranking podcast that delivers insights and resources for entrepreneurs and coaches around the world.
Learn more about the interview and listen to the interview here. 
Topics with Timestamps from the Interview
Introduction
2:20 – How did you get to where you are now, Renaye?
5:30 – What's missing in school – Vince
7:18 – What does the true road to success look like?
10:27 – Step 1: Reset your brain (and it's OK to have a little pity party)
15:00 – Step 2: Remap – and Vince discovers (and loves!) Power Goggles®
.21:20 – Step 3: Reprogram your brain
30:16 – Vince asks Renaye for three practical tips she advises every entrepreneur do right now to move the needle for their business
About Chasing the Insights 
Chasing the Insights is the podcast designed for the founder, creator, entrepreneur and small business owner.
Each week your host, Vince Warnock, has a fireside chat (minus an actual fireside) with some of the biggest and brightest minds in entrepreneurship, web3, mindset, marketing and sales (basically anything that helps you on your entrepreneurial journey).
They talk through the insights they have learnt through their careers, the highs and lows, the lessons they know now and the lessons they wish they knew much earlier.
This is your chance to glean the insights from the best in the business to help you to grow your business and to gain an unfair advantage.
How Kids Can Learn Mindset Skills – and 2 Ways You Can Help Them
Self-esteem, self-confidence, good decision making, resilience, and goal setting are all mindset skills that kids can learn for life.
Adventures in Wisdom is leading a worldwide movement to bring mindset skills, personal development and life coaching to kids.  Since 2013, we've certified hundreds of coaches in over 30 countries.
Kids learn 27 mindset skills – by either working with a certified child life coach (WISDOM Coach) or working with their parent in a home study course.
Learn everything you need to know about Life Coaching for Kids here.
1. Want to be a Life Coach for Kids?
You can create impact and income – working part time or full time – as a certified WISDOM Coach®.
You can get certified to use the Adventures in Wisdom Life Coaching for Kids Curriculum, where you'll use fun coaching stories, activities and a proven STORY Coaching process to teach mindset skills and life coach kids.
WISDOM Coaches use coaching stories and activities to help children develop mindset skills for confidence, resilience, self-esteem, self-leadership, and achievement so that they can be confident and prepared to handle the ups and downs of growing up, reach their fullest potential, and thrive.
To see what it's all about and learn how you can create a business you love as a life coach for kids, simply click below. You'll find everything you need to know, including how to apply and save.
2. Want to Find a WISDOM Coach for Your Child?
Simple click below to: 
Use the "Connect with a Coach" form or
Search the WISDOM Coach® Directory
Copyright (C) 2010 – 2022 Renaye Thornborrow.  All Rights Reserved.