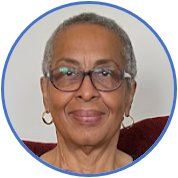 How I Help Kids with ADHD and Reading Challenges find their Personal Power 
as told by WISDOM Coach® Janice 
I'm Janice McKinnie, a retired pharmaceutical rep and a resident of Minneapolis Minnesota. I'm a Great Leaps literacy tutor, also certified as a JST, ADHD coach, and an Adventures in Wisdom Life Coach for Kids.  
My coincidental introduction to Adventures in Wisdom in 2014 was incredibly timely. At that point I was laser focused on two priorities—my eight-year-old grandson, who had recently been diagnosed with ADHD, and tutoring ten students, in grades K through three, who were struggling with the basics of reading.  
The students that I tutored lacked self-confidence.
And my grandson was grappling with being "different" on two levels – the ADHD diagnosis and being biracial.  
Adventures In Wisdom training provided me with the tools to teach my grandson and my students (past and present) how to discover, develop and live from a satisfying and constructive place of personal power.  
The power to… 
honor their uniqueness 

handle challenges 

manage mistakes…accept them as necessary elements of learning and life

carefully choose what they say to themselves, and believe about themselves 
Personal power seems to be a well-kept secret, it's not taught in schools. And sadly, most people never learn how to effectively develop their personal power. 
When a child learns how to step into their power during their formative years, by the age of 10, they are better prepared to manage the inevitable ups and downs of life. Those ups and downs that become much more apparent and problematic during puberty and beyond.  
I've transitioned from in person to virtual tutoring and coaching. That affords me the opportunity to work with students almost anywhere in the world. Recently I assessed a student for tutoring who lives in Nigeria. The idea of impacting the life of a child over 6000 miles away takes my efforts to an enriching global level. 
As I reflect on the various fields that I've worked in over many years, nothing has come close to being as personally and professional rewarding as teaching children critical life skills that prepare them for the life that we all want for all children and well as for ourselves.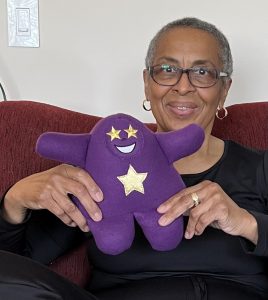 I like to use characters/dolls with my tutoring students. My favorite one is the purple one, "Powerful", that I refer to most as we address MindPower, InnerPower, MePower, DreamPower and Slaying Dragons. 
Want to bring these mindset skills to your kids?
Find a WISDOM Coach® for your child


using the "Connect with a Coach" form
or search the WISDOM Coach® Directory on this page.
Want to coach kids like Janice?
Adventure well my friend!
***
Copyright (C) 2011 – 2022 Renaye Thornborrow. All Rights Reserved.