As an elementary school counselor in Virginia, Lisa O'Loughlin has over 30 years of experience working with students. But nothing prepared her, or her peers, for the mental health and social development challenges that the post-COVID world has had on students.
As she sought a way to help her students develop strategies to manage their minds and emotions, she discovered the Adventures in Wisdom Life Coaching for Kids Curriculum that uses coaching stories and activities to teach 27 mindset skills to kids.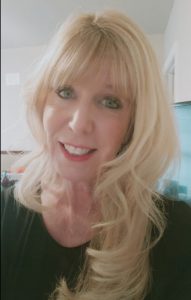 She got certified as a WISDOM Coach® and the results have been phenomenal:
She's helping kids develop skills to understand their minds and emotions, so they are happier and better behaved at school
She's created a side business that lets her work with kids in a more relaxed way while creating extra income
She sees an incredible opportunity for herself after retirement, where she can continue working with children in this positive way
She is on her own personal development journey – stretching outside of her comfort zone and even flying on an airplane by herself for the first time!
Meet Lisa O'Loughlin as she shares her story here:
Children's Post-Covid Needs that Lisa was Looking to Address
Lisa share that, "Since the pandemic, kids have been changing…mental health issues have increased, and social skills have suffered."
"I was doing a lot of crisis intervention with kids, but didn't have a strategy to help kids build skills that would help them grow….I wanted to find something to teach kids why their minds are responding the way they are and why they are feeling anxiety and why they are feeling fear."
She pulled articles and books but she didn't have a curriculum to help kids develop these skills. As an interactive counselor who uses puppets, stories, and artwork in her work with children she was hoping to find something that would fill that gap.
Lisa's Search for a Curriculum to Help her Support Kids
Lisa considered getting her license in counseling, but being later in her career, did not feel that was the right answer for her.
As Lisa researched curricula, she came across Adventures in Wisdom. The coaching stories in particular grabbed her attention.
Lisa shares, "I jumped on it quickly after I researched it. During the summer, I spent my own money and was really, really excited because I not only did wanted to bring this into the schools, I wanted to do some work after school as well. We usually get children for about 20 minutes during the school day, and I felt like I needed to see them more and do more in-depth work."
Now, Lisa is using Adventures in Wisdom in-school, after school, and in her own business. And she is excited to continue her coaching business after she retires from the school system.
She says, "My administration has really hopped on board. I'm going to start doing after school clubs, I'm writing a grant to bring [Adventures in Wisdom] into the school system, a couple of private schools in my area have reached out … because a lot of private schools don't have counselors... It's really growing and I'm so excited about it and the kids are really excited about it. The minute kids learn about the conscious and subconscious minds, and they understand why they feel the way they feel, it's like an "aha" moment, and then they grab it and run with it. It's really exciting to see their eyes light up."
"We were looking for a curriculum and [Adventures in Wisdom] nailed it!
Watch as Lisa explains how she searched for a curriculum to support kids:
What are Lisa's goals as a School Counselor Certified as a WISDOM Coach?
In the next video below, Lisa shares her goals with her new child life coaching skills.
"My goal would ultimately be to keep coaching privately after I retire…It's very different from counseling. Counseling takes an emotional toll whereas with coaching, I can relax more. Kids want to be there.  I like the teaching piece of Adventures in Wisdom."
Lisa further shares that she is exploring what type of coaching she likes best. She has done one-on-one coaching and small group coaching with elementary-aged kids. But she realizes she can use the curriculum with older kids as well. She's excited about what's possible for her with life coaching kids.
What Inspired Lisa Decide to Invest in Herself?
We asked Lisa why she invested in herself to get certified as a WISDOM Coach®?
She shares in the video below.
Lisa shared that she had some goals in her personal life and when she found Adventures in Wisdom, she personally connected with it because she knew it could help her.
"I was feeling a little burned out and I wanted to know how I could grow more. I wanted to be more effective.  But I was hitting roadblocks because there was so much going on with Covid and I didn't have enough curriculum and resources to help these kids."
Lisa wanted something that inspired her, and Adventures in Wisdom inspired her to get reignited in life.
She shared, "Every time I taught students this past Fall, I set a goal for myself."
One of the goals she achieved was getting on an airplane for the first time in her life!
She had actually won a trip to the Grand Canyon four years earlier, but it required her to fly by herself, so she turned it down!
"Whenever I get nervous or if I'm having a hard day, I go back to my Adventures in Wisdom. So, it helps me on a personal level as well."
Lisa Shares What it was like flying for the First Time by Herself
We asked Lisa what it was like to fly for the first time.
Lisa shares that understanding how her mind works helped her get on the plane and fly for the first time. She also shares about how understanding her conscious and subconscious minds, and neural pathways, helped her work through her feelings.
Watch her share her story here
Lisa Shares a Success Story Helping an 11-year-old Girl Move out of her Mom's Bedroom
When we asked Lisa if she had any success stories that she would like to share, she immediately recounted the story of an 11-year-old girl who had a goal of moving out of sleeping in her mom's bed. Lisa shares the baby steps this girl took as she implemented mindset skills in the video below.
Lisa says that the young girl was so proud of herself that she shared her victory with her classmates, saying, "You've got to go to Miss O'Loughlin because she can help you conquer anything!"
People like this young girl are helping to spread the word about Lisa's life coaching. This girl said, "Miss O'Loughlin, I know this is your class, but you have to share this with the other kids."
Former teachers in her school board office are supporting her work.
And Lisa says that being a school counselor in a small country town has helped her coaching practice because so many people have known her for a long time.
How do you Describe life coaching to Parents?
In this video, Lisa shares how she explains life coaching to parents.
She says she tells parents that she uses mindset to help the child build confidence and gain skills to help them conquer a lot of the things that they're experiencing – their fears, their worries, and become more confident making friends. She uses the term, "self-confidence" because when a child has strong self-confidence, they can face a lot of different things.
She explains, "I'm going to teach your child how to handle their emotions. Because what I hear from parents is, 'My child has anxiety. My child has fears. I don't know how to help them.'"
She explains that coaching is a step-by-step process using a teaching curriculum. It's like sports coaching – she coaches a child on how to manage their mind and how to manage some of their big emotions.
1. Want to be a Life Coach for Kids?
You can create impact and income – working part time or full time – as a certified WISDOM Coach®.
You can get certified to use the Adventures in Wisdom Life Coaching for Kids Curriculum, where you'll use fun coaching stories, activities and a proven STORY Coaching process to teach mindset skills and life coach kids.
WISDOM Coaches use coaching stories and activities to help children develop mindset skills for confidence, resilience, self-esteem, self-leadership, and achievement so that they can be confident and prepared to handle the ups and downs of growing up, reach their fullest potential, and thrive.
To see what it's all about and learn how you can create a business you love as a life coach for kids, simply click below. You'll find everything you need to know, including how to apply and save.
2. Want to Find a WISDOM Coach for Your Child?
Simple click below to: 
Use the "Connect with a Coach" form or
Search the WISDOM Coach® Directory
*** The end ***
Adventure well, my friend!
Copyright (C) 2011-2022 Adventures in Wisdom, Inc. All Rights Reserved.