"How learning the skill of 'Managing Change' transformed an 11-year-old boy's attitude and behavior"
See how a single, 90-minute online GROUP workshop on "Managing Change" helped kids and their families, during the pandemic.
WISDOM Coach Judy shares the tremendous impact the online workshop had on a boy who went from being angry, fighting with his siblings, disrespectful to his parents and resistant to online learning, to becoming kinder, more patient and responsible for his routine and learning.
She also shares tips for creating family harmony as well.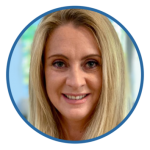 "…how we manage change directly impacts our happiness and what we create in our lives. We learned that the main thing is when we take control of our thoughts and the way we think, it helps us to stand in our power and feel like we have some control over the situation and what is happening to us and around us. And how we experience the situation all comes down to how we allow ourselves to think about it."
Judy Nieuwenhuizen, WISDOM Coach
The mindset skills Judy discusses in this video

:
WISDOM Coaches use stories, discussion and activities to help kids learn, understand and practice essential mindset skills kids will use throughout their school years and for life.
Managing Change – is taught with the story, "Changes in Paradise".  Kids meet 5 animals who are forced to move from a home they love. Each animal reactts differently. One is sad, one is angry, one is in denial and one is excited.  The story follows the animals through their move and helps to teach the three steps for managing change. 
"I've shared some tips to help families thrive during times of change as well."
"…so valuable because kids aren't learning this [mindset skills] in school!"
"I don't say this very often, but I highly recommend what you're doing. It is so valuable, and it's so complete. That's what I love about it and, obviously, really effective."
Want to become a life coach for kids?
You can – and we give you everything you need!
Our coaches come from all walks of life and levels of experience working with kids – from teachers, counselors, and life coaches to moms and dads, sports coaches, health care workers and beyond!

We provide a certification program that gives you everything  you need to create a business you love life coaching kids.

Get certified in your own home, on your own time, at your own pace – and begin coaching is as little as two weeks!

And coach kids part time or full time, in person or online!
To learn more about what being a WISDOM Coach is all about, watch the Overview video.
Want to find a coach for your child?
Search the Directory or complete the form and WISDOM Coaches who believe they are a fit will respond
Watch other interviews from this video series, "Helping Kids Manage the Roller Coaster of the Pandemic"
These are the 5 episodes from the series, "Helping Kids Manage the Roller Coaster of the Pandemic – a panel discussion with 5 life coaches for kids".  Watch the other episodes here. 
"What have you done Differently with this Child?" (Rahima Khoja)
"Helping a Child Manage Friendship Changes at School" (Delia Rusu
"Learning to Manage Change Transforms Child's Behavior" (Judy Niewenhuizen)
"Child Embraces Self-responsibility and Respect" (Bwalya Penza)
"Helping a Child Manage Anxiety and Fear" (Inna Neal)
About Adventures in Wisdom®
Teaching kids how to use the power of their thoughts to create happiness, confidence, and success in their lives!