"How a young girl managed friendship changes upon return to in-person school"
How she learned "Power Shifting" and self-confidence skills from a certified WISDOM Coach® 
In this episode, WISDOM Coach™, Delia Rusu, shares how she helped a 7-year-old girl manage a friendship change and make new friends, by developing the skills of "Power Shifting" and Self-confidence stretches.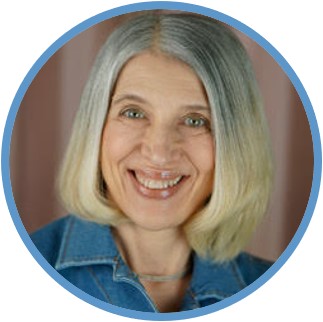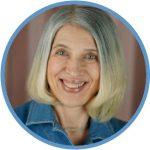 "…We are all – in WISDOM coaching – about empowerment regardless of the challenges. And friendship changes are a huge challenge that even adults try to wrap their heads around, but we need to empower our children to go through this. What I did working with this young girl was to help her look at the situation from an empowering perspective."
Delia Rusu, Senior WISDOM Coach
The mindset skills Delia discusses in this video

:
WISDOM Coaches use stories, discussion and activities to help kids learn, understand and practice essential mindset skills kids will use throughout their school years and for life.
Power Shifting – is taught the through the story, "Power Goggles". Kids learn that they can put on their "Power Goggles" to look at something differently or find a new solution. 

Self-confidence – is taught the through the story, ""Canville and Cantville, a Tale of Two Towns". Kids learn how to stretch outside their comfort zone  to build confidence to try something new.
"…so valuable because kids aren't learning this [mindset skills] in school!"
"I don't say this very often, but I highly recommend what you're doing. It is so valuable, and it's so complete. That's what I love about it and, obviously, really effective."
Want to become a life coach for kids?
You can – and we give you everything you need!
Our coaches come from all walks of life and levels of experience working with kids – from teachers, counselors, and life coaches to moms and dads, sports coaches, health care workers and beyond!

We provide a certification program that gives you everything  you need to create a business you love life coaching kids.

Get certified in your own home, on your own time, at your own pace – and begin coaching is as little as two weeks!

And coach kids part time or full time, in person or online!
To learn more about what being a WISDOM Coach is all about, watch the Overview video.
Want to find a coach for your child?
Search the Directory or complete the form and WISDOM Coaches who believe they are a fit will respond
Watch other interviews from this video series, "Helping Kids Manage the Pandemic Roller Coaster"
These are the 5 episodes from the series, "Helping Kids Manage the Roller Coaster of the Pandemic – a panel discussion with 5 life coaches for kids".  Watch the other episodes here. 
"What have you done Differently with this Child?" (Rahima Khoja)
"Helping a Child Manage Friendship Changes at School" (Delia Rusu
"Learning to Manage Change Transforms Child's Behavior" (Judy Niewenhuizen)
"Child Embraces Self-responsibility and Respect" (Bwalya Penza)
"Helping a Child Manage Anxiety and Fear" (Inna Neal)
About Adventures in Wisdom®
Teaching kids how to use the power of their thoughts to create happiness, confidence, and success in their lives!