How do kids learn to set goals? What is the brain science behind setting goals?  And where does the Law of Attraction fit in?
These are a few of the questions explored during a passionate discussion between educator, reading tutor and online tutoring expert, Joanne Kaminski, and life coaching for kids expert, Renaye Thornborrow. 
The two discussed how educators, teachers and tutors can achieve better results with students using mindset skills. 
Watch the 5-minute conversation in the video above.
What is the brain science behind setting goals and the Law of Attraction?
Joanne shares that when she first started to learn mindset skills as an adult, that's when she started creating amazing success. She shares that she was first introduced to the concepts by the book, "The Secret", by Rhonda Byrne. The book changed her life.
Joanne asks Renaye how the Law of Attraction comes into play when life coaching kids?
Renaye observes that the book and movie, "The Secret" helped bring Law of Attraction and life coaching to the mainstream. 
She shares that she recently had a conversation with Jack Canfield (who was interviewed in "The Secret") about the Law of Attraction for kids and how mindset skills help kids learn how to manifest their goals – and the brain science behind it.
Renaye talks about the importance for children to learn how to:
Create a vision for their lives. It's not about houses or cars, but more about what kind of person you want to be
Set goals and achieve them – most kids still aren't taught these skills
Understand how visualization, affirmations, and gratitude create positive energy and train their brain for success
The Reticulator Activating System – Kids' RADAR to set goals and achieve them
She explains that setting a goal or intention stimulates the Reticular Activating System (RAS) in the brain. The RAS connects the conscious and subconscious mind, so you pay attention to things that are important to you (like your goal).
Visualization is important because it creates success in our mind and builds neural pathways around what we want to achieve. When neural pathways are strong, that becomes our new comfort zone.
When seeing ourselves as successful becomes our new comfort zone, it makes it easier for us to step into it.
"For example… students…can't become an 'A' student until they believe they can. Having the visualization and affirmations, in addition to the action they're taking around tutoring, will support them in their success in achieving certain grades, if that's what their goal is…", says Renaye.  
It comes down to energy. The energy of abundance and love is so much stronger than the energy of lack and fear. 
Try a Coaching Story for FREE and teach a child the skill of positive self-talk…
Five of the 27 mindset skills taught by WISDOM Coaches come from the Dream Power curriculum for helping kids to create a vision for their lives, to set goals and to manifest their dreams.
These mindset skills are taught using coaching stories and activities so that kids learn, understand, practice and experience the skills.
This proven curriculum is being used by hundreds of coaches in over 30 countries around the world and is ideal for children 6-12 years old.
You can request a free copy of one of the most popular coaching stories, "Choosing Your BFF ( Best Friend Forever)", that teaches the mindset skill of self-talk. Self-talk is a foundation skill for self-esteem, self-confidence, resilience and success.
This coaching story and skill book comes directly from the curriculum and includes both the Children's Guide and Mentor's Guide, so you have everything you need to teach this critical skill.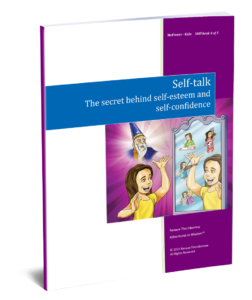 How you can help kids develop mindset skills and generate extra income for you. As a life coach for kids! 
If you want to develop the "whole child" and help kids develop the growth mindset and social emotional wellbeing needed for success in school and success in life, we invite you to learn more about becoming a certified life coach for kids (a WISDOM Coach®).
Many WISDOM Coaches are educators who use their mindset development and coaching skills on the job. And as a supplemental business outside of school hours.
Certification can be done in your own home, on your own time, at your own pace.
What to do next?   
Experience the curriculum by requesting the free Self-talk story, "Choosing Your BFF (Best Friend Forever)" and skill book here.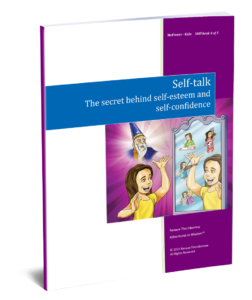 Other videos from the Joanne and Renaye interview:
About Renaye Thornborrow
Renaye is leading a worldwide movement to empower children through life coaching and mindset skills training. Renaye is the author of The Adventures in Wisdom Life Coaching Program for Kids Curriculum™ and the founder of Adventures in Wisdom.  Since 2013, her company has certified WISDOM Coaches in over 30 countries, helping these coaches transform the lives of children and families while supporting them to create a business they love as a life coach for kids. Renaye is a personal development expert, a member of the International Coaching Federation and former three-year board member of the Association of Coach Training Organizations. Learn more here.
About Joanne Kaminski
Joanne spent three years as a classroom teacher and was quickly promoted to the Reading Curriculum Coordinator. As the Coordinator, she was in charge of all the reading interventions in the school and coached the teachers in reading strategies that would help bring their students to the next level. She went back to school to achieve a Masters as a Reading Specialist and started an online reading tutoring business where she worked with students from around the world. Joanne now teaches others how to start a successful,  independent online tutoring business. Learn more here.
*** The end ***
Adventure well, my friend!
Copyright (C) 2011-2021 Adventures in Wisdom, Inc. All Rights Reserved.