Life Coaching for Kids in Action
(real-life stories from our certified WISDOM Coaches)
---
12-Year Old Molly Finds Her "Inner Shine"
…once Molly heard some of the coaching stories and explored the exercises with her coach, she started to realize that she had many shining qualities. She recognized that her appearance was perfectly fine, and that there was so much more to her than just her looks.
---
Tyler Steps Out of His Comfort Zone and Into Confidence
"…I appreciate the respect, compassion, and understanding you have shown….You have had an extremely positive impact on my son's life; after your help he is much more confident and sure of himself. This means so much to both him and me. I highly recommend your program to all boys and girls whether they have confidence issues or not, because of the positive approach which will help them tremendously in their lives." – Tyler's Mom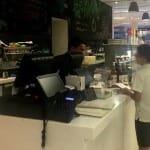 ---
 Young Phillip Goes From "People Pleaser" to a New Outlook on Life
 "My son is more confident and stronger than ever before. He has learned that he has inner strength and talents to be proud of… Every week he learns new and exciting ways to deal with life's challenges. The coaching stories are relevant and entertaining, and he practices what he's learning through the lessons." – Phillip's Mom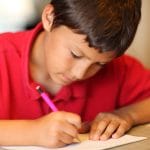 ---
How a 10-year-old girl with learning difficulties changed "I can't" to "I can!"
Her grandmother reported that Isabella's attitude had also changed. She started believing that she could read and she studied the alphabet every day. She even enrolled her grandmother in helping her study. 
As a result of working with Coach Geeta, Isabella is now reading simple children's books. And the best news is, her confidence is soaring.
---
How Alan Used the Power of His Mind to Cure His Tears
 "I used to cry a lot," said Alan. "I used to, but I don't anymore.…The story helped me understand that my tears come from my mind. I know now that I have the power to stop crying just by thinking, 'How can I stop my tears?' instead of thinking, 'I can't stop crying.' It really works for me!"
---
 How an 11-year-old girl with dyslexia changed her belief about what she could achieve!
Brenda believed that she would never be able to succeed, and often felt anxious when taking tests or being assessed at school. Homework was also a battle at home. At a loss for how to help her daughter, Brenda's Mom approached WISDOM Coach™ Roisin for support. 
---
A Young Boy Moves from Self-Consciousness to Self-Confidence
Ten-year-old Timothy's parents were concerned about their son's perfectionism. They noticed that if he wasn't able to do something perfectly on the first try, he would often give up. Timothy also wanted his body to be perfect. He was self-conscious about his weight and this was impacting his confidence and self-esteem. They turned to WISDOM Coach™ Laura Hayes for help.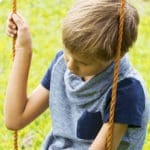 ---
Timothy Learns that Winning In Your Mind Creates Winning In Your Life!
Timothy made the Baseball All Star Team! Then the fear started to creep in as he put tremendous pressure on himself to do well. His parents were worried about his stress level, so they again contacted WISDOM Coach™ Laura Hayes to help Timothy.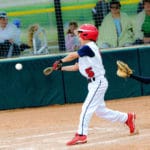 ---
How a 9-year-old girl brought "life coaching" skills to her whole family!
Julie's Mom was concerned. Her nine-year-old daughter was struggling in her relationships with friends and family – especially when conflicts arose. She was also frequently getting down on herself and using negative self-talk. This behavior was having a detrimental impact on Julie's self-esteem and self-confidence, but her Mom didn't know what to do about it. She turned to certified WISDOM Coach™ Lisa Plumridge for help.